American Farm Bureau Federation (AFBF) president Zippy Duvall is spending the first two years as president traveling to all 50 states. He was elected as president in January of 2016. Duvall spent part of this week in Nebraska.
While campaigning for president, Duvall came to Nebraska. He learned about corn and soybean operations during that visit. He says visiting the Sandhills was something he wanted see.
Nebraska Farm Bureau president Steve Nelson and director of national affairs, Jordan Dux, toured him around the state. They visited Al and Sallie Atkins' ranch, near Halsey, and Craig Uden showed them Darr Feedlot, where he is a stock-owner and also NCBA president elect.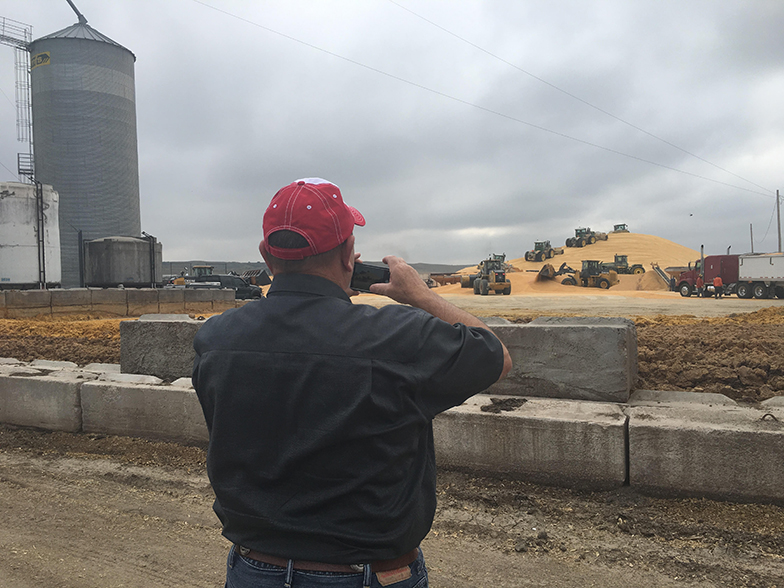 Duvall has his own cow-calf operation back home in Georgia. He says there are several differences between the two states, "You don't see cattle fed in Georgia, most of the cattle are cow-calf operations. Once those calves are weaned or preconditioned they leave the state and come to areas like out here to be fed."
So far this year, Duvall has traveled to 26 states hearing from the issues facing AFBF members. He says the top four he hears about is the Trans-Pacific Partnership (TPP), immigration and regulatory reform and technology.
Duvall also spoke at the National Association of State Department's of Agriculture's (NASDA) annual meeting, which is being held in Lincoln.