The top two  winners in the 2017 United Way of Western Nebraska Rubber Duck Dash received the keys to their prizes during a media conference Monday morning.
Lana Parmenter- who had the duck that was the first to cross the finish line, is now the owner of a brand new 2017 Chevy Camaro courtesy of Team Chevrolet.
"I didn't believe it really, I thought someone was teasing," explained Parmenter. "It's pretty exciting. You really don't expect to win something like that. You consider it a donation to a pretty good cause. "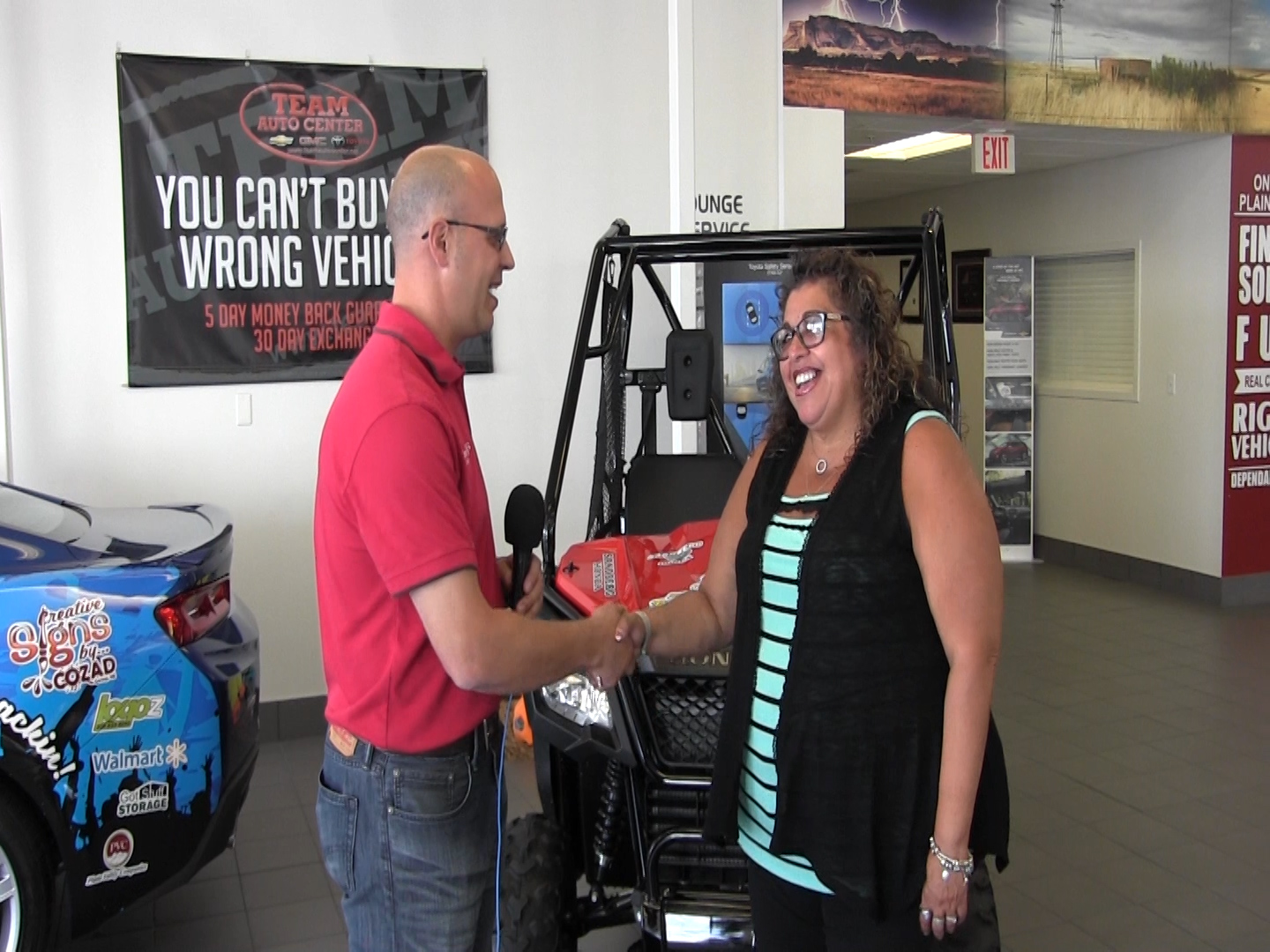 Connie Ernest, who had the 2nd place duck, won the 2017 Honda Pioneer 500 Side-by Side UTV donated in part by Sandberg Honda new UTV courtesy of Sandberg Honda
"It was funny because we were up at Agate Fossil Beds, and there's no cell reception," said Ernest. "And so, it was 11:30 or 12 and we got a little cell signal and my phone started pinging and I looked on Facebook and people were like 'Congratulations' and I'm like 'Oh my God' I didn't know what happened- and it was like that all day long."
Over 7,800 ducks were sold for Saturday's event and 28 other people also won nice prizes.