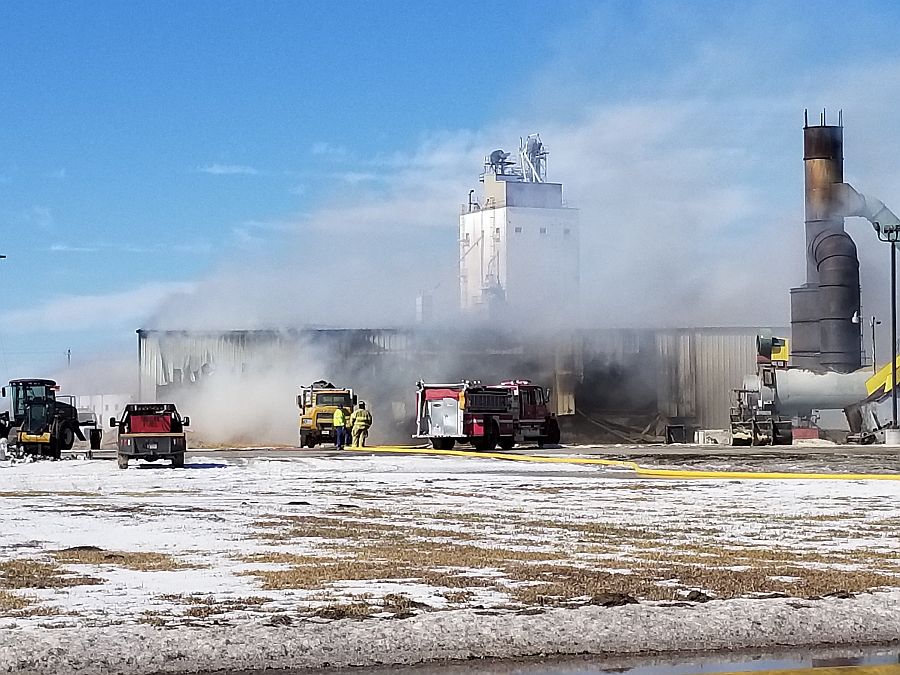 Cozad Fire & Rescue spent most of the day Friday at a warehouse building on Island Dehy property in Cozad. They were called out at 10:16am to the building that was used for bulk storage of saw dust. Fire Chief Dan Niles says workers were using a blower system to move saw dust to the top of the pile. Workers escaped from the building safely. Niles suspect the fire started from a hot component of the blower system. At mid-day Friday, Niles said the fire was contained but difficult to put out. He compared it to fighting hay fires saying it's something that just needs to "let itself burn itself out."
By late afternoon, Niles said the Fire Department was preparing to return the scene back to the owner and continue to let the pile smolder. He said Island Dehy uses the saw dust in a kiln as part of their alfalfa dehydration process.
     Cozad Fire and Rescue Fire Chief Dan Niles at mid-day Friday on saw dust building fire.
Photo Album from Island Dehy saw dust building fire in Cozad.